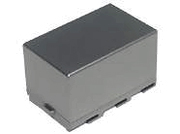 Click to enlarge
Item:

BN-V312U BN-V312 1350mAh JVC GR-DVM GR-DVX Battery
Part Number:
JVC BN-V306, BN-V306U, BN-V312, BN-V312U
EPM Code:
JVC.BN.V312U.battery
Dimensions:
53.70x33.25x23.50 mm
Brand:
Warranty:
Meets or exceeds OEM specifications and performance backed by 1 year replacement warranty
Compatible model list:
JVC GR-DVM407
JVC GR-DVM76
JVC GR-DVM76U
JVC GR-DVM79
JVC GR-DVM96
JVC GR-DVM96U
JVC GR-DVX400
JVC GR-DVX400EG
JVC GR-DVX407
JVC GR-DVX407EG
JVC GR-DVX408
JVC GR-DVX507
JVC GR-DVX507EG
JVC GR-DVX509
JVC GR-DVX600K
JVC GR-DVX6K
JVC GR-DVX707
JVC GR-DVX707EG
JVC GR-DVX709
Ask a question about this product:
End user clicks here to see more product information from EPM online dealer directly.
Reseller clicks here to request more product information from EPM Battery & Charger Wholesale.
BN-V312U BN-V312 1350mAh JVC GR-DVM GR-DVX Battery Wholesale, it replaces JVC BN-V306, BN-V306U, BN-V312, BN-V312U.